Superfast Essex is a front runner
Essex County Council's Chief Information Officer is one of an impressive panel of experts who will be judging digital talent in the county for the Essex Digital Awards (EDA).
Director for Information Services, David Wilde, is joining the 2015 judging panel alongside other media, communications, marketing, digital and management experts to help showcase the county's digital talent in the business sector.
Mr Wilde has been working across the digital world and a range of business sectors for over 20 years. He is also executive sponsor of the Superfast Essex programme, the county's broadband improvement programme and one of the EDA 2015 sponsors.
Mr Wilde, who has also been a judge for various other voluntary, private-sector, national and international government projects, said: "It's always really good to see what's new and exciting in the digital world and get a chance to spot and highlight future potential and real success out there.
"We have a broad range of people on the panel, so the results will be interesting."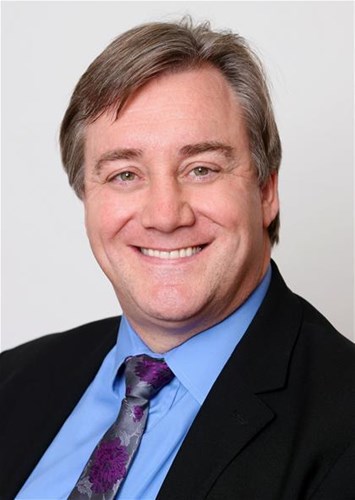 The Superfast Essex programme is contributing to the digital story by working to improve broadband connectivity to help the Essex economy grow and improve Essex residents' quality of life.
Mr Wilde said: "Essex is definitely a front runner in this business which in turn is revolutionising commerce, manufacturing and service industries in fundamental ways. As a county we have always had a strong track record in creating, sustaining and growing new businesses and our entrepreneurialism should see our local economy grow successfully as globally digital changes the way business operates."
Due to an overwhelming increase in entries for the awards, now in their second year, an additional five categories have been added to the original 11.
Mr Wilde said: "I'm hoping to see examples of different ways of provisioning services using technology, reaching out to residents and communities in more isolated locations and sustainable business models for solutions that can survive and grow.
"There is a good range of categories but my particular favourites are the Online Business and School, Education or Charity Website categories."
Iain Johnson from Premio64, the organisation behind the awards, added: "We are thrilled to have David on-board as a member of our judging panel and to have Superfast Essex backing the scheme.
"Essex County Council and their broadband scheme, much like the awards, is at the beating heart of the county and we are delighted to be recognising the best digital talent that the Essex has to offer at our Winners' Evening."
Each judge will individually review the entries from the 100 finalists across all the award categories and the scores will be collated ready for the winners to be announced at a Winners' Evening on 23 April, at Weston Homes Community Stadium, in Colchester. The evening will include a meal, the awards presentation and entertainment from acclaimed TV comedian Mark Dolan.
The full list of finalists can be found at www.essexdigitalawards.co.uk.
The full list of award categories are:
Blog Business
Blog Entertainment
Mobile App
Online Business
Online Marketing Campaign
Responsive Website
School, Education or Charity Website
Small Business Website
Use of Social Media for Business
Use of Video for Business
Website
Website: Sports & Entertainment
Website: Marketing & PR
Website: Arts & Culture
Website: Tourism & Hospitality
Spirit of Essex Award (An award to recognise and individual or organisation which has gone above and beyond the call of duty for the betterment of the county of Essex through their digital work)