Are you eligible?
Rural premises with broadband speeds of less than 30Mbps can use vouchers worth up to £3,500 for each small and medium-sized businesses (SMEs), and up to £1,500 per residential premise to support the cost of installing new gigabit-capable connections. This is subject to the eligibility rules as summarised in the comparison table below and stated on the DCMS website.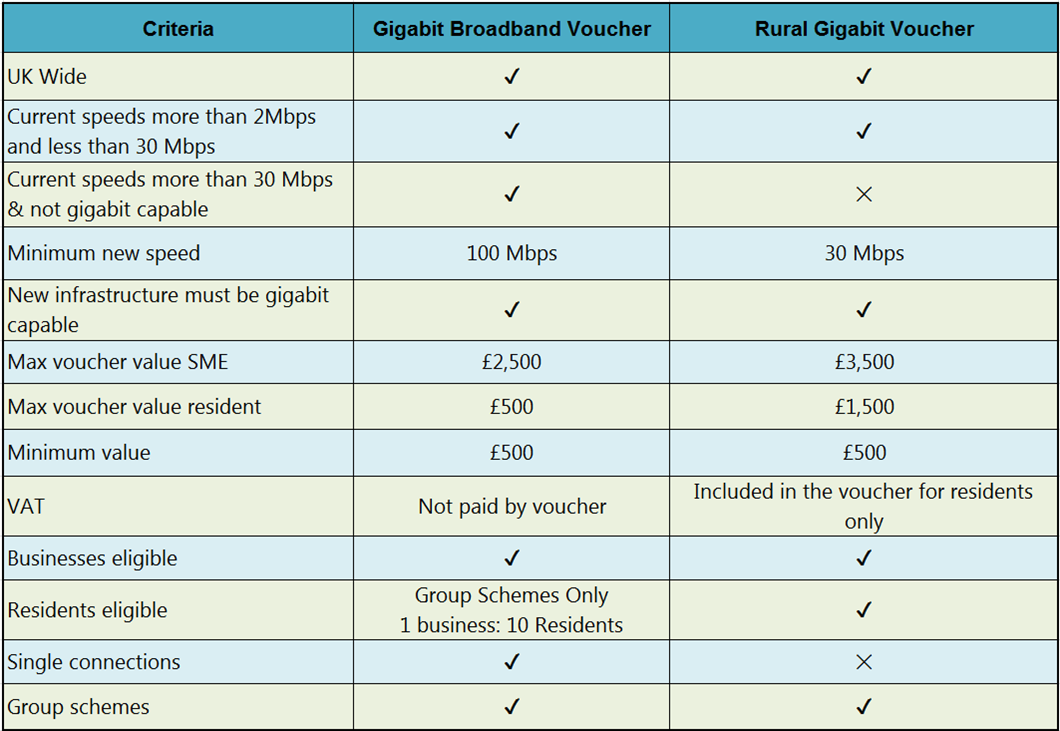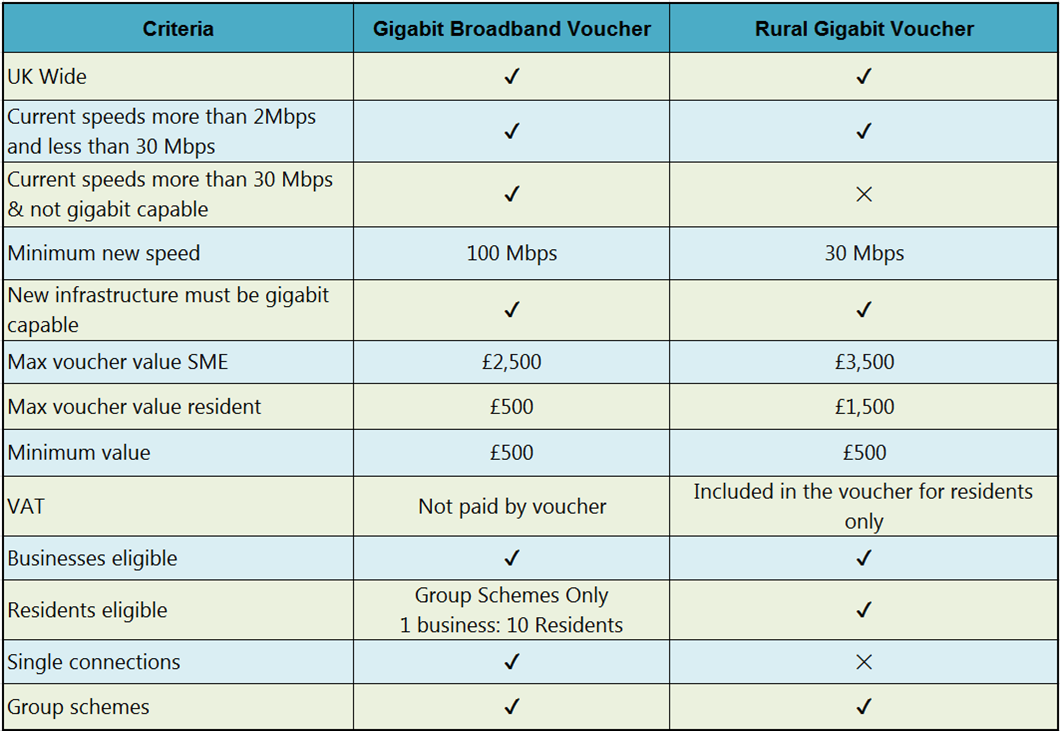 Group projects are when two or more residents and/or SMEs get together to combine their vouchers towards the shared cost of installation. Single connections are not eligible for additional funding. Please click here if you are only eligible for the Gigabit Broadband Voucher Scheme.
You can check whether you are likely to be eligible for our rural gigabit voucher by looking up your postcode on the DCMS' website. The search will list suppliers that are active in your area. Your chosen supplier will be able to advise and support your eligibility and guide you through the process.
Rural is defined by the Rural Gigabit Connectivity programme using agreed standard measures in the relevant part of the UK. Please see the DCMS website for which areas are defined as rural and to find out more about the Rural Gigabit Voucher Scheme.